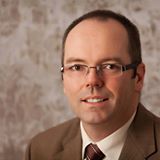 Douglas McAlarney
Attorney Douglas (Doug) McAlarney brings years of legal experience representing clients in civil litigation, including defamation, personal injury, and election cases, among others. His pro bono legal work was highlighted by the Florida Bar Association's Florida Bar News in 2014.
Attorney Douglas McAlarney earned his law degree from The Florida State University College of Law with honors, and is licensed to practice law in the States of Florida and North Dakota. He won Honorable Mention in the St. Thomas More Moot Court competition, earned the prestigious "Book Award" for the highest grade in FSU's Workers' Compensation class and was on the Dean's List. Doug earned his Bachelor's Degree in Foreign Service from Georgetown University in Washington, DC, where he had the honor of studying with the late-UN Ambassador Jeane Kirkpatrick.
Doug has extensive experience in the state, national, and international political arena. For two decades, he worked as a political consultant, which included working for U.S. Senator Marco Rubio, U.S. Congressman & Senior Deputy Whip Dennis Ross, Steve Forbes for President, and the Republican Party of Florida. On the international level, he trained activists in Pakistan, Liberia, and Ecuador as part of International Republican Institute missions. On the state level, he worked for five Speakers of the Florida House of Representatives, in positions such as speech writer, attorney for the Pandemics & Public Emergencies Committee attorney, and Education Committee attorney.
Before attending college, Doug served in the United States Army, and was stationed in Berlin, Germany with the U.S. Army Berlin Brigade's Field Station Berlin. He witnessed the historic fall of the Berlin Wall on November 9, 1989, collapse of communism, and the end of the Cold War.
Bar Admissions
Education
Georgetown University, School of Foreign Service, Bachelor of Science in Foreign Service, 1995
Florida State College of Law, Juris Doctor, cum laude, 2013
Court Admissions
United States District Court for the Northern District of Florida
Florida County and Circuit Courts
Publications
Are Political Bloggers Weakening the Democratic Election Process?, 41 FLA. ST. U. L. REV. 511 (2014)
Memberships
Florida Justice Association